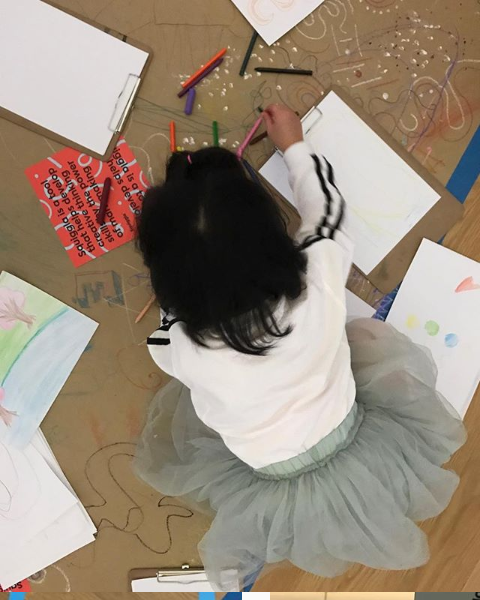 Squiggla – Creative Thinking through the power of mark making
Squiggla is a creative learning tool available to teachers wanting to develop more creative thinking skills with a fresh focus in their classroom. It uses both off-line and on-line activities.
We know exercising the body is crucial and so too is exercising the creative mind involving the brain, the eye, the hand and the whole body to think outside the box. So how do we do this for all ages and skills?
Playing with the visual language of marks, dots and lines, Squiggla has been developed to exercise the creative mind through non-judgemental mark making. After checking out the website and registering there for the Squiggla On-Line programme, Squiggla-makers can make a start. Begin first off-line with paper and a variety of mark making tools like pencils and crayons, stripping away any pressure to 'draw something representational'. This allows the freedom to invent and explore – composing lines and dots in endless variations around the page, creating new responses, memories and choreographed marks as actions on the page. It is an easy way for everyone to actively exercise creative skills such as Playfulness, Innovation, Risk Taking, Curiosity, Divergent Thinking, Collaboration and Problem Posing. Embrace the joy of pure, free and playful mark-making to test out new creative possibilities. Next, log into your Squiggla On-Line programme and upload your Squigglaworks into Squiggla Galleries. Here, teachers can start class groups for shared collaborations and access Lesson Ideas and Inspiration Videos. Take your mind and marks for a playful Squiggla adventure.